Musicians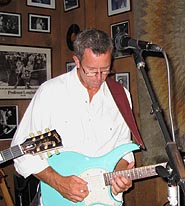 John "Stewball" Stewart: Vocals & Guitar
Jelly is a Marin county groove band. Jelly gets jiggly and rolls sweet jams. Bursting from the womb of Mother Rock, Stewball's Jelly forges some of the most inspired jams in Marin today. "Stewball" began his music career in the 70's with the Damaged Banana Band, voted "Best New Band" in Colorado Springs by the local music magazine. John has played live on stage with the Grateful Dead, RatDog, Phil and Friends, Bonnie Raitt, Bruce Hornsby, Jackson Browne, Pete Sears and Rob Wasserman.
Eric Eisenberg: Vocals & Guitar
As Jelly's rhythm guitarist and backing vocal, Eric has had the opportunity to jam with the many great local musicians like Bob Weir. Eric has received several rewards from online songwriting forum: Songfight! Eric's previous bands include Pokey Mutton Bluegrass Excursion, House of Slack, Los Dos Locos and Squirmer.
Alden Feldon: Bass Guitar
Finally landing with Jelly, Alden has played bass for dozen's of bands including Barking Lizard and Crazy Fingers. Alden is a life coach and a living poet.
RT Weber: Drums
Drummer for Jelly. RT has performed with numerous artists throughout New England including the Vermont Symphony Orchestra, Vermont Jazz Ensemble and "The Helicopter Consortium" playing original music steeped in the improvisational world of Frank Zappa before moving to the bay area.

www.jellymusic.com
Don't miss Jelly make sweet jam on their groovin' videos.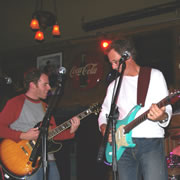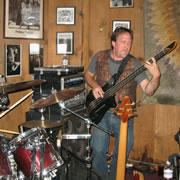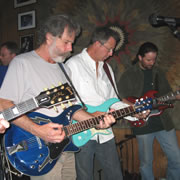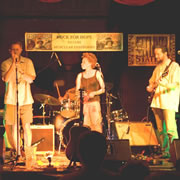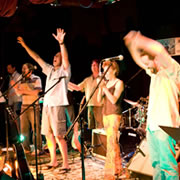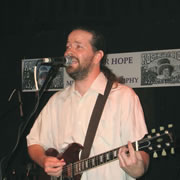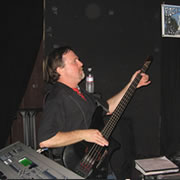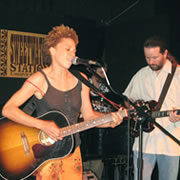 View more photos in our Gallery »